Featured Release
Liggio, Fleet Industry Veteran Inducted to Hall of Fame
December 21, 2020
Driving Dynamics Inc. announced Art Liggio, the company's CEO and president has joined the Fleet Hall of Fame ranks. Mem bers are recognized as industry leaders and pioneers who have contributed significantly to the commercial fleet management industry.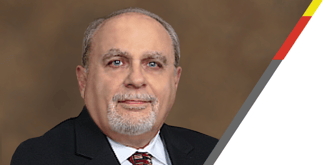 Liggio was inducted based on his more than 30-year commitment to improving organizational fleet safety performance and capabilities of drivers. Under his leadership Drivin
g Dynamics was named a Top 20 safety training company the past four years in a row. He began his driver safety career at Zurich insurance, then joined The CEI Group, a fleet accident management company in 1999 as its first director of risk and insurance prior to joining Driving Dynamics in 2008.
He is an active member of the National Association Fleet Administrators (NAFA), serving as chairman of the Affiliates committee (2018-2019), has presented at conferences across the nation, most recently as the keynote speaker at the 2020 Fleet Safety Experience, and has authored numerous articles sharing his expertise on risk management, coaching and fleet driver safety.
During his acceptance speech, Liggio noted, "Thank you for this recognition! For three decades I have been actively involved with fleet operators, supporting their efforts to keep drivers safe. It is an honor to have this work recognized. Every day I am heartened and humbled by the support and dedication of my associates at Driving Dynamics along with other individuals in the fleet community. My colleagues, partners and customers will continue to be a constant motivator for me and my team to continuously explore new ways to enhance our services and take all the needed measures to support our clients and their drivers."
Liggio was inducted to the Fleet Hall of Fame along with Tom Callahan (Donlen) and Gordon B. West (Pfizer, retired). The award was inaugurated in 2008 with 20 founding honorees and currently comprises 85 members. The program is sponsored by Automotive Fleet & Leasing Association (AFLA) and presented by Automotive Fleet magazine. Eligible candidates, who are nominated by members of the industry, must have at least 10 years of fleet management experience and are selected through an online survey.