Newark, Delaware, September 24, 2018
Driving Dynamics Inc., a provider of advanced performance driver and safety training and fleet risk management services throughout North America announced Tracy Caldwell has joined the company as its risk and safety services consultant.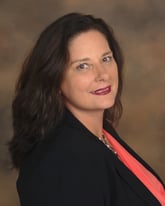 Reporting to Debbie Balestra, Driving Dynamics V.P. of client relations, Tracy is primarily responsible for DrivActiv™ eLearning sales, creation of custom client safety policy lessons and administration of the company's learning management system and motor vehicle records service. She also manages enrollment logistics for the company's behind-the-wheel driver safety training courses and conducts products demonstrations of company's various web-based services.
In her previous position she worked for Element Fleet Corp, a global fleet management company headquartered in Ontario, Canada, where Tracy was a safety subject matter expert collaborating and consulting with clients to develop custom safety programs and instituting industry standard best practices.
Adding Tracy's deep experience and knowledge to the collective knowledge of our organization is a benefit to her colleagues and our customers, said Debbie Balestra, V.P. of client relations. She has spent her professional career in the fleet industry with a focus on driver safety and risk management making her a great fit for this role.
Tracy resides in New Park, Pennsylvania with her husband Tony of 35 years. They have two children, a grandson and a 60 pound lap dog, named Cally. In her spare time she enjoys wood carving, spending time outside camping, hiking, kayaking, or rafting and riding her Can Am Spyder. Tracy is a member of the Susquehanna Trail Woodworkers Guild and a certified National Safety Council defensive driver instructor.