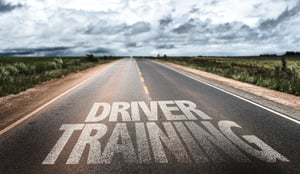 Without consistent on-going driver training your employer becomes a prime target for negligent entrustment lawsuits.
Continue Reading
I had reached a certain age; grown the requisite over-sized waistline (I'm being kind to myself) and now sported a graying beard. Like tens of thousands before me sharing these similar traits, I purchased my first motorcycle. Go figure! And I have to say I'm enjoying the heck out of my weekend rides.
Continue Reading
Boom! Bang! Crunch! Ouch! No— this is not the beginning of a 1960s Batman TV episode. However, it may just be the beginning of a real-life nightmare: One that every employer and their drivers hope never to experience. I am referring to an avoidable crash created as a result of an employee operating a vehicle for company business who has poor-to-no-qualifications to do so safely and responsibly. Unfortunately, this scenario plays out every day.
Continue Reading