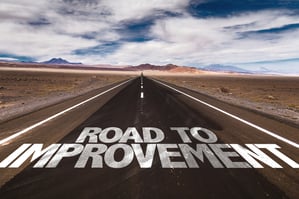 Each year Driving Dynamics trains thousands of drivers across North America through its one day, behind-the-wheel advanced safety courses. During the group discussions our instructors normally ask trainees to 'raise their hand if they feel they're above average drivers. Invariably, the vast majority do raise their hands backed up by comments such as: "You bet I am, I haven't had an accident or a fender bender in over 20 years." Hey. I know everything there is about driving correctly. As a matter of fact, I just taught my kid how to drive."


These interesting anecdotes go on and on, but do most people believe they are above average drivers? To get some perspective on this let's go overseas. A recent study commissioned by the Accident Advice Helpline was conducted in Great Britain on this very topic. More than two thousand people were asked to participate in an anonymous survey about how well they believed they drive. The research was limited to those who drive at least once a week.


Interestingly, the responses provided in this anonymous survey turned out to be quite different than those we typically hear during our group training. More than 60 percent of respondents admitted that their chances of passing a practical, "hands-on" driving test would be very low. Fifty-two percent were convinced their failure would be attributed to the bad driving habits they developed while on the road. Male participants thought this was more of an issue with 59 percent citing bad driving habits as why they probably wouldn't pass as compared with 44 percent of female participants. Thirty percent of the respondents claimed to feel more pressure now from current driving conditions than when they first started driving. David Carter, spokesman for Accident Advice Helpline, commented on the research results. "It is worrying that more people don't feel confident in their own skills on the road."


Drivers identified the following unsafe habits with which they now struggle: For 68 percent, the most common "bad" habit was not using two hands on the steering wheel. Twenty-five percent don't check their mirrors when pulling away. Fifteen percent admitted to not always looking at the road signs. As a direct consequence of these bad habits, 10 percent admitted to having been involved in an accident, with 4 percent citing they've been involved in multiple accidents.


Overall, are we actually above average in our driving performance? Is there room for improvement? National crash statistics clearly point out that there is significant opportunity to improve what we do behind the wheel and how well we perform. On average, fleet operators are turning the keys over to drivers who have had an average of only six behind-the-wheel instructional hours in their lifetime.


The trap we fall into is that too many of us experience driving as a mindless, automated mechanical activity and assume that other people on the road are decent drivers. Can you rely on this mindset to obtain high performing safety results? Can you really leave it to chance and possibly six hours of high school driver's ed that your fleet drivers are at above average performance behind the wheel, or as historical crash data demonstrates? Should loss ratios be the real measurement of what is actually above average? Perhaps it's time to take a closer look at your driver safety program. Is it helping you achieve your organization's safety goals? Don't take for granted that your drivers are average, instead help them become above average―even great drivers. Incredible results await you, your drivers and your organization if you raise your hand and say, "I won't take safe driving skills for granted, I'll actively assure the safety of my drivers behind-the-wheel and positively impact my organizations safety record through effective training and education."